I've never been to France before, so when I heard that DrupalCon was going to be there, I knew I was going to attend. My plan was to get into Paris the Wednesday prior to the 'Con, do a couple days of sightseeing, then attend a Drupal Association Board of Directors retreat before taking the train to Lille for the conference to learn more about Drupal, promote Agileana (my work), hang out with old friends, and make new ones. 
Oh yeah, I was also planning on proposing to my girlfriend Robin! 😁🥰😬
Part 1: Sightseeing in Paris
Robin and I flew into Paris on Wednesday prior to DrupalCon. We were absolutely exhausted from our flight, but super excited to be in Paris… so it was kind of a weird feeling to be exhausted yet full of adrenaline.
Wednesday: Arrival
After a long taxi ride into the city, we arrived at our hotel and dropped off our luggage and immediately walked to the Louvre, which was 5 minutes away.
Image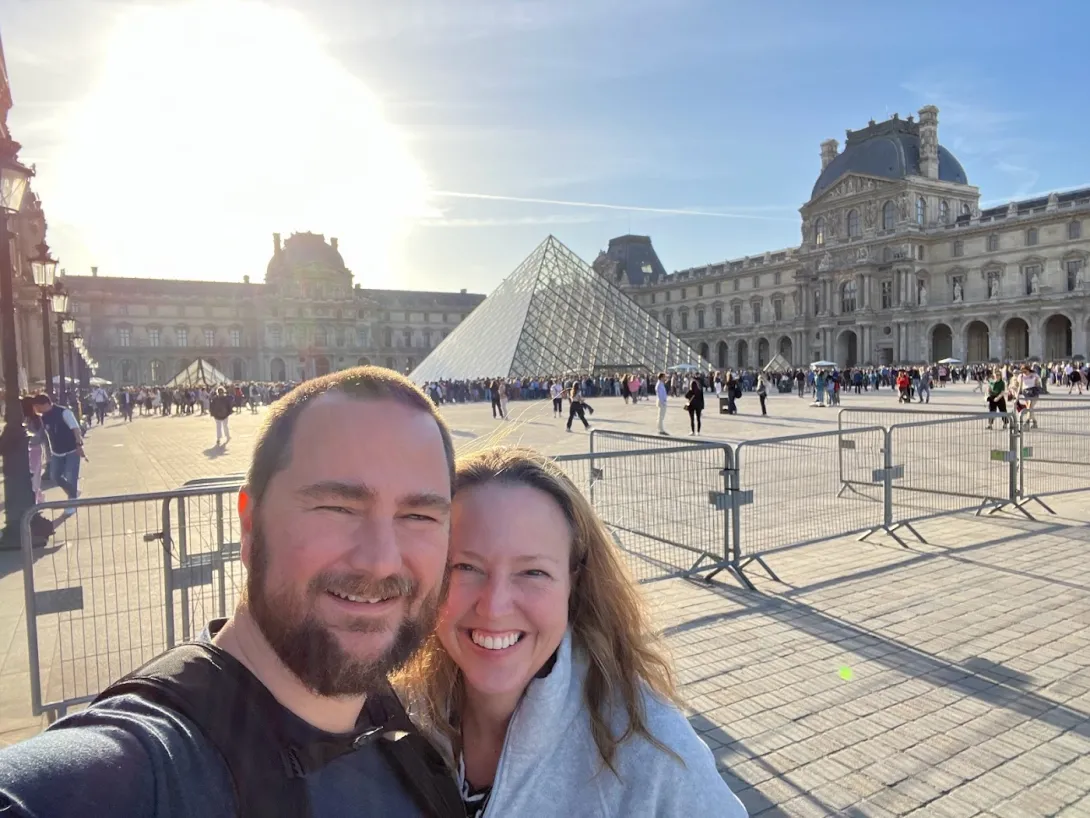 We continued to walk around the city stopping and eating at restaurants along the way. After a brief nap at our hotel, we walked to the Eiffel Tower that night while stopping at a number of bars and restaurants on the way. I got a bit tipsy, but we both had an amazing time, and it was wonderful to be in the City of Lights for the first time with Robin.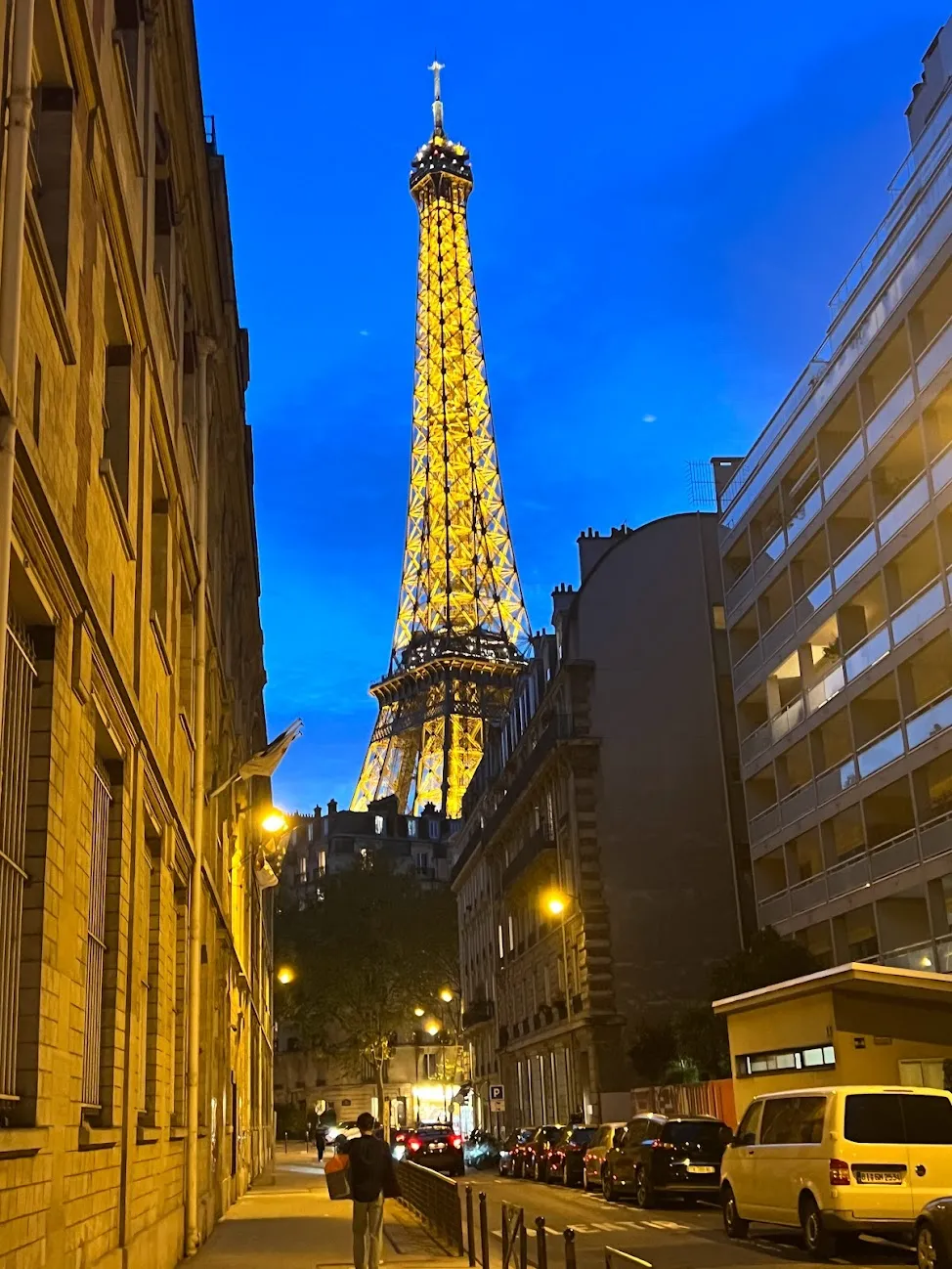 Thursday: The final countdown!
Although Robin didn't know it, the next day (Thursday) I planned on proposing to her, so I was pretty nervous. Actually, I was really f***ing nervous. We did a walking tour of Paris (including through the Latin Quarter and seeing the Notre Dame under construction), and bought a bottle of wine, various cheeses, and some desserts from various places.
At 6pm we met up with the private boat that I had reserved for a cruise up and down the Seine River.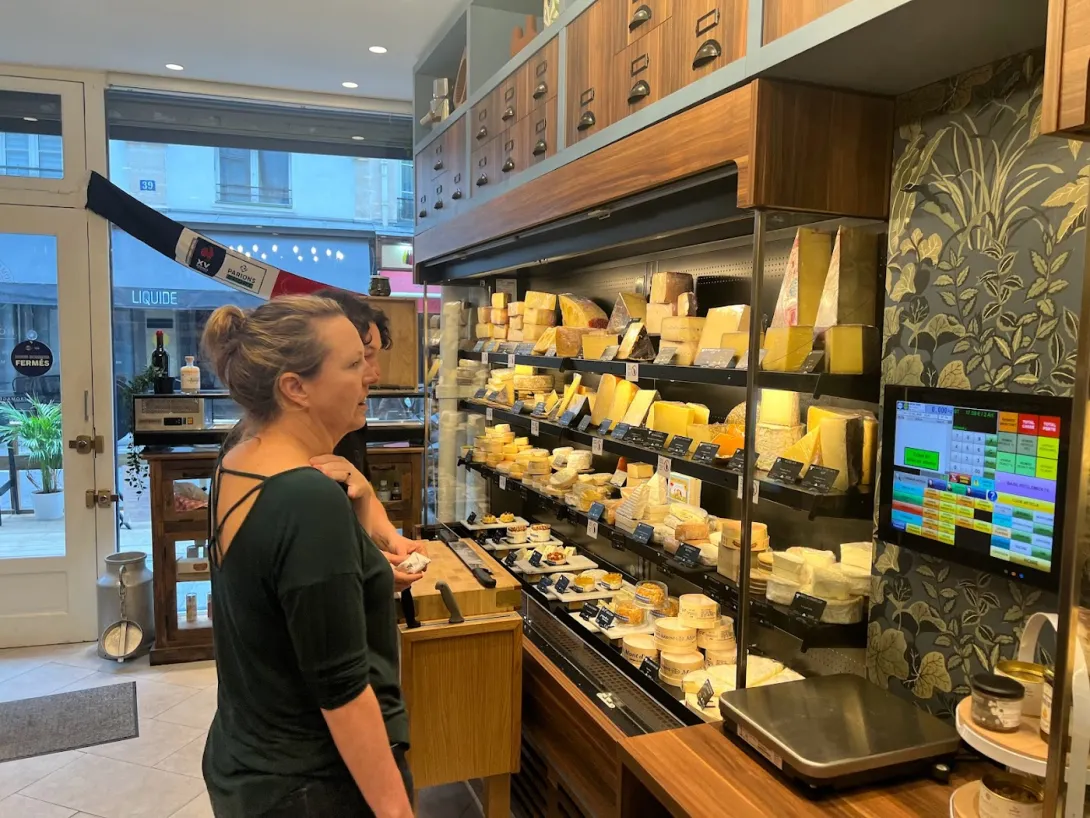 My plan was to propose to Robin on the boat (so she couldn't run away) in front of the Eiffel Tower. I had coordinated with the boat rental company, so the captain was in the know. We cruised down the Seine as the captain pointed out various landmarks (there were a lot of them) and Robin and I ate cheeses and drank our wine. The weather was fantastic and we were having a great time.
The time came when he parked in front of the Eiffel Tower so "we could get a photo together"... which was my cue. We got up, and then I got down on one knee. I'm pretty sure I stammered through the proposal. Neither Robin nor I can remember exactly what I said, but she did say YES!
The captain did record a video of it, but we made a pact to not watch it for 10 years… reason being we don't want the video to change our memories of it.
We had talked about marriage beforehand, but we agreed that it would be after our kids move out (she has two, and I have one). So, she was totally surprised (even though she had been dropping hints like her ring size a couple months earlier!)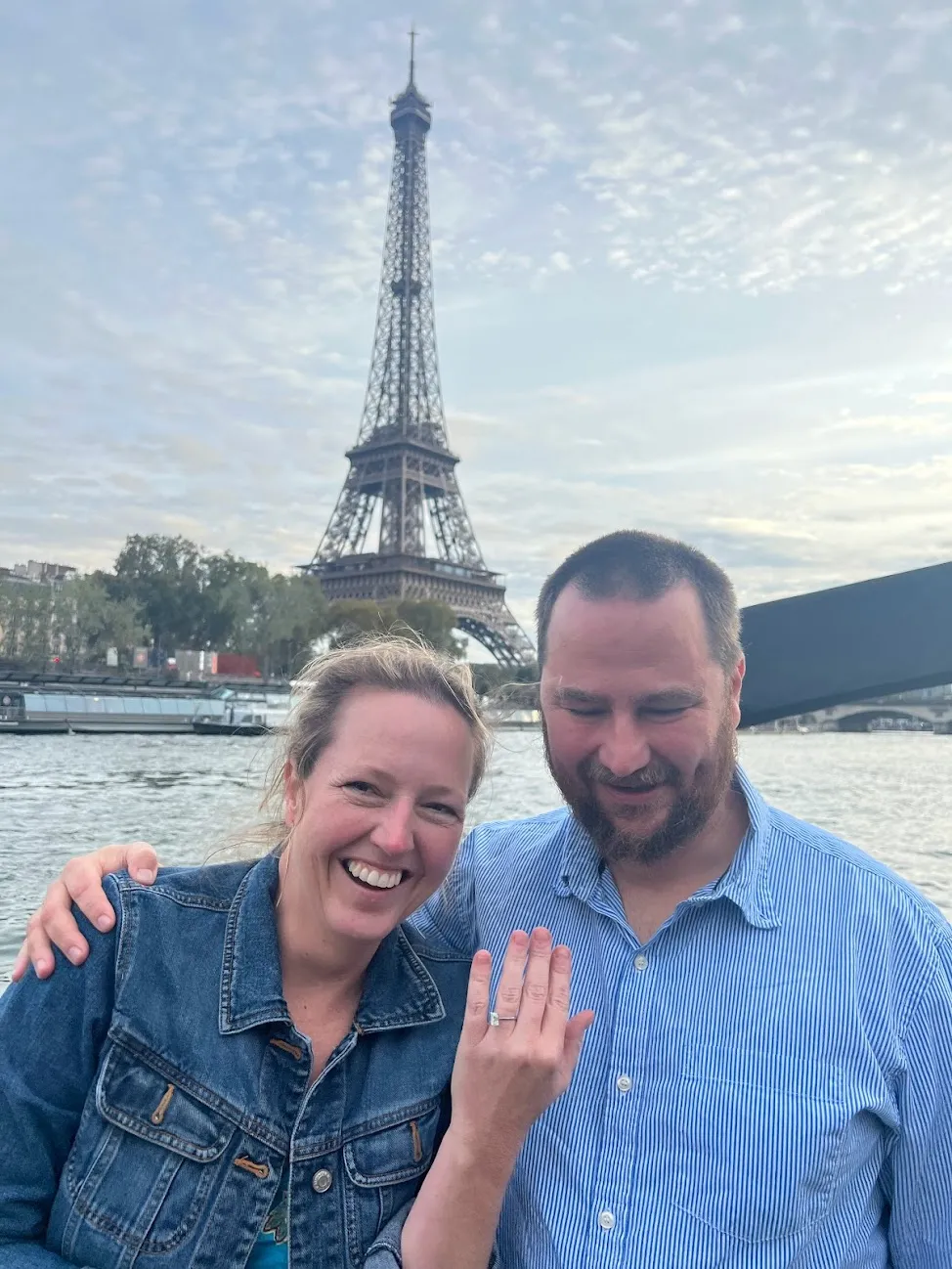 We had the boat captain drop us off at the Eiffel Tower because we had a reservation to go to the top of it at 8pm. It was dazzling up close!
After a long line and short elevator ride, we made it and it was breath taking.
Image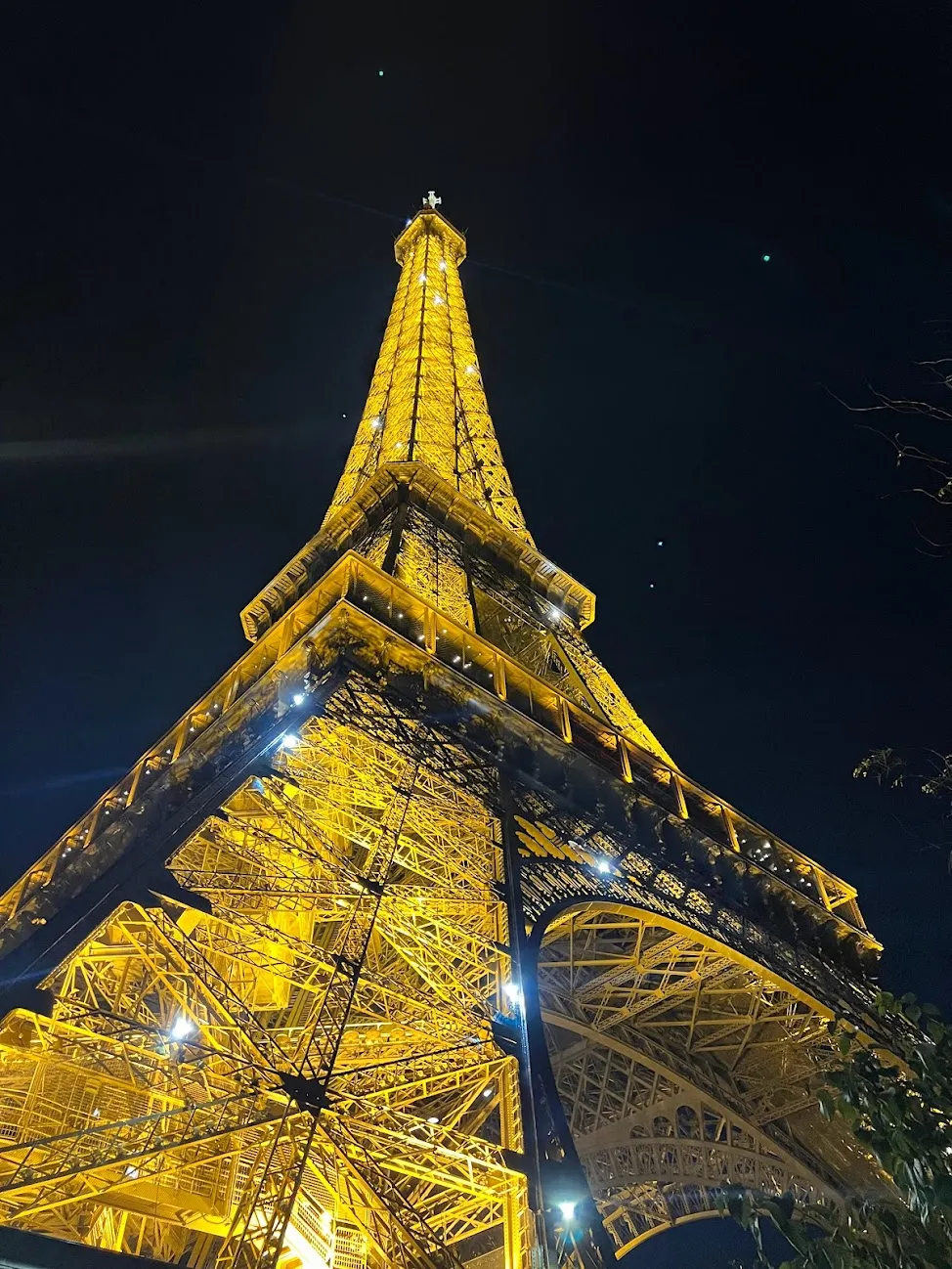 After the Eiffel Tower we wandered around the area of our hotel and found a bar called "American Bar", which was fantastic. Robin told some ladies that we just got engaged and pretty soon the entire bar was clapping and buying us drinks and shots. That turned out to be a late night…
Friday: More exploring
On Friday we continued exploring the city and its food. That night we visited the Louvre museum. My plan was to try to hide when they close, so we could see if the exhibits come to life. Sadly, I couldn't talk Robin into this.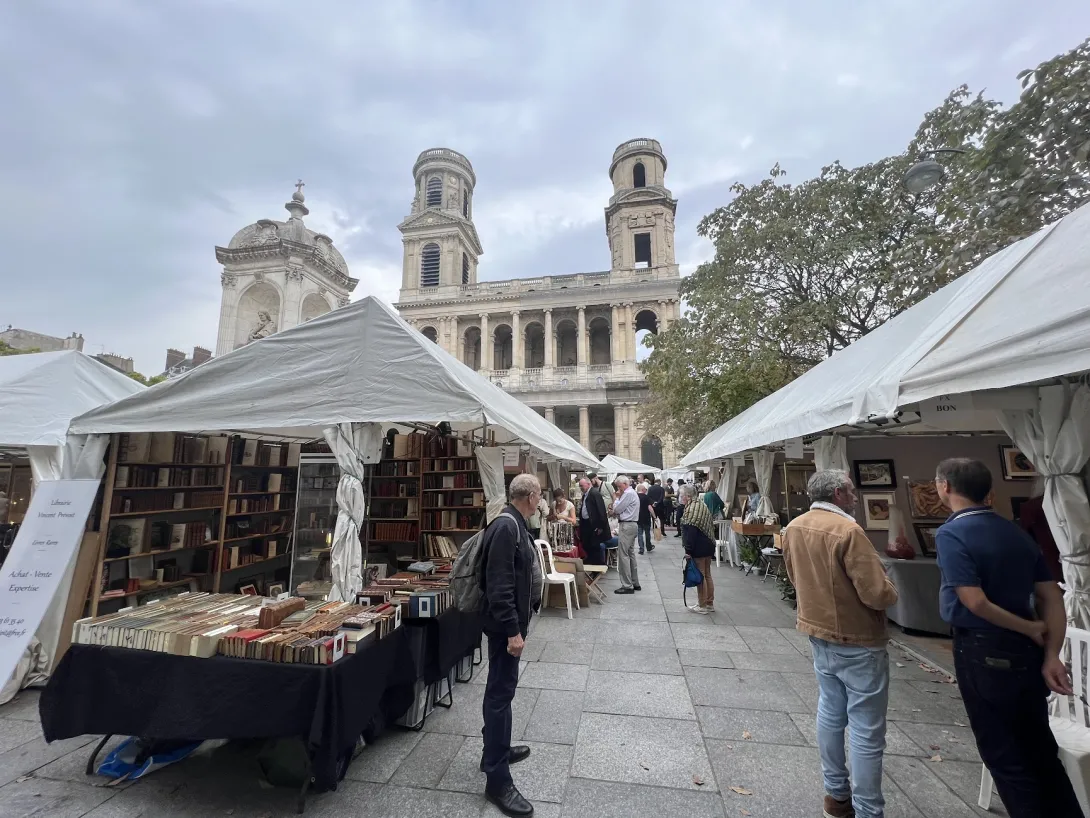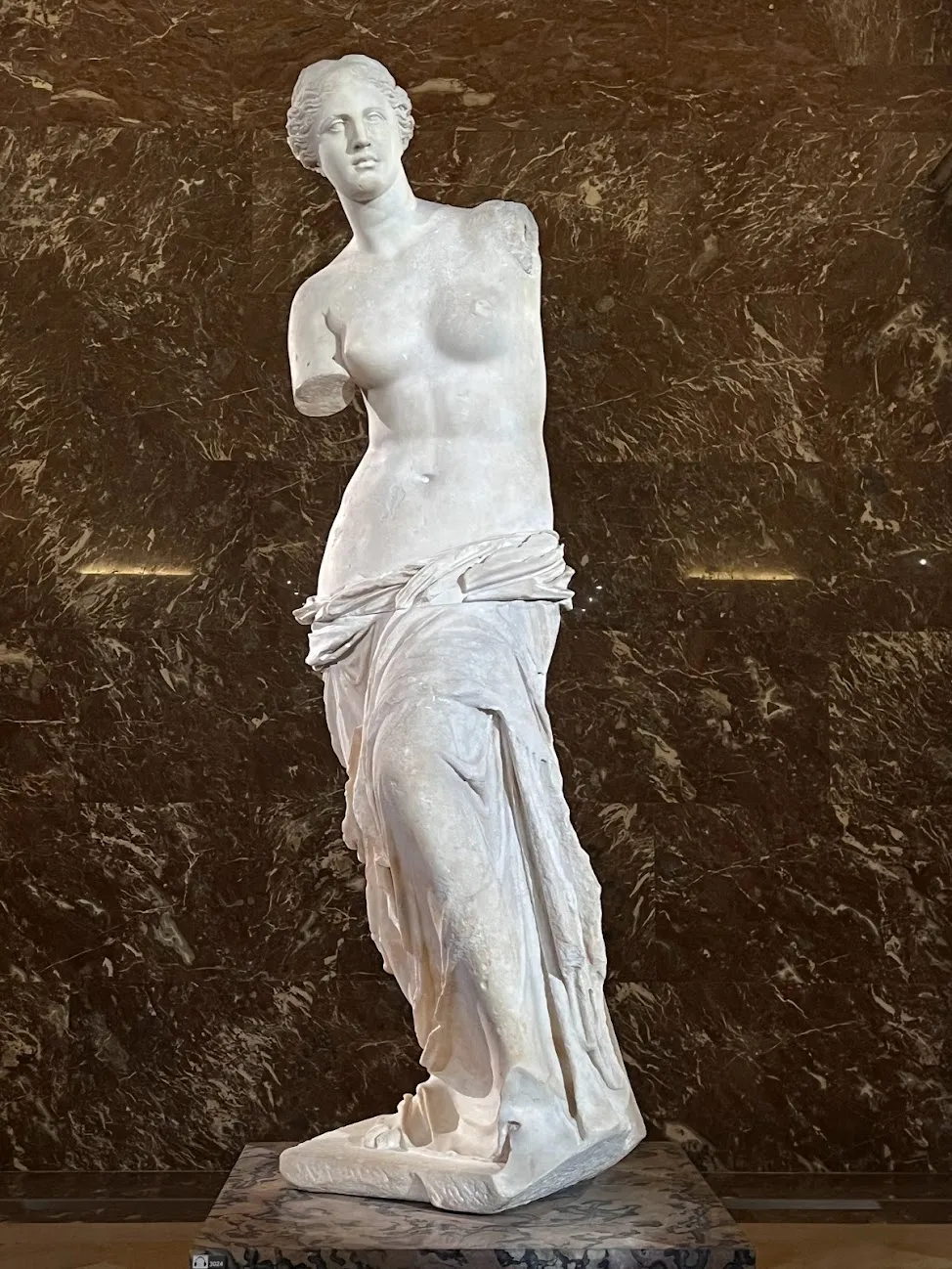 After the Louvre, we walked some more including up and down the Seine. There were tons of people chilling and hanging out and drinking wine. The next time I'm in Paris, I want to spend a night doing this.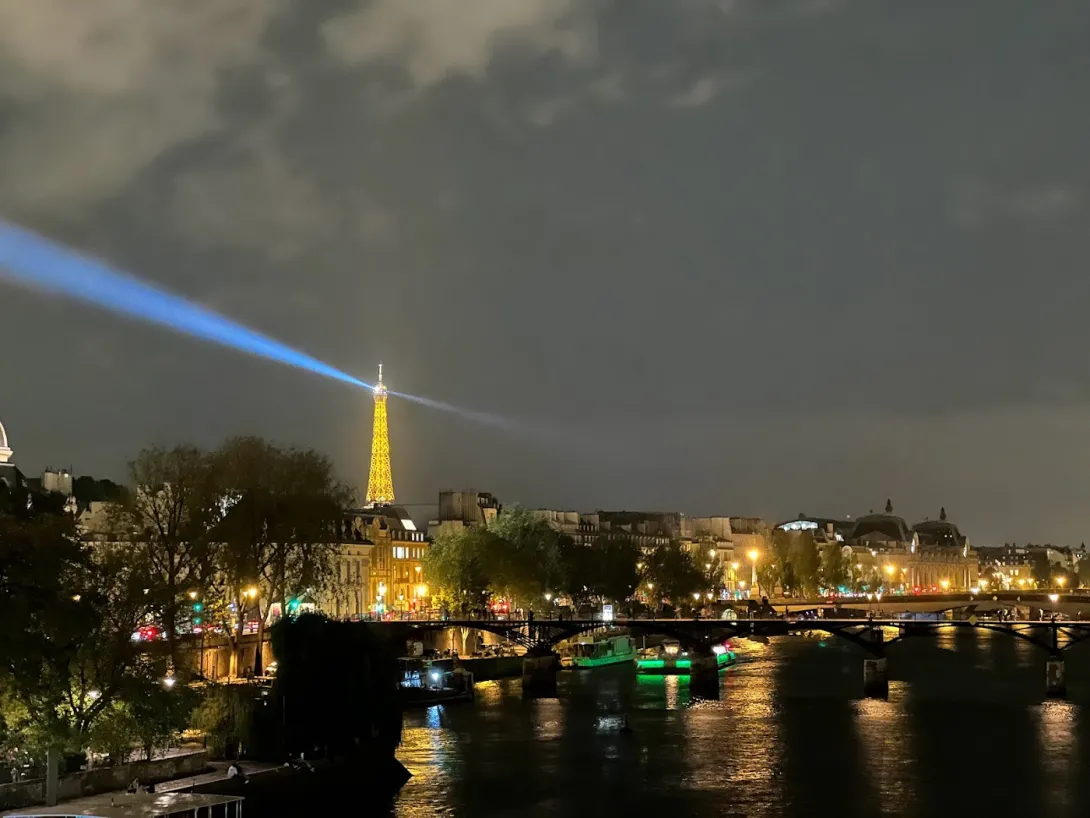 Saturday and Sunday: Board of Directors retreat
I woke up early Saturday morning and took the metro to a nice cozy loft that the Drupal Association had rented for our Board of Directors retreat. We do these retreats before every DrupalCon to talk and ideate strategies.
I had mixed feelings heading into this one, as this was my last retreat (my term ends in a few days). I'm extremely passionate about Drupal and the open web, and I felt that the board of directors was a good place where I could make a difference. At some point in the next month or so, I'll have a follow up blog post on this topic.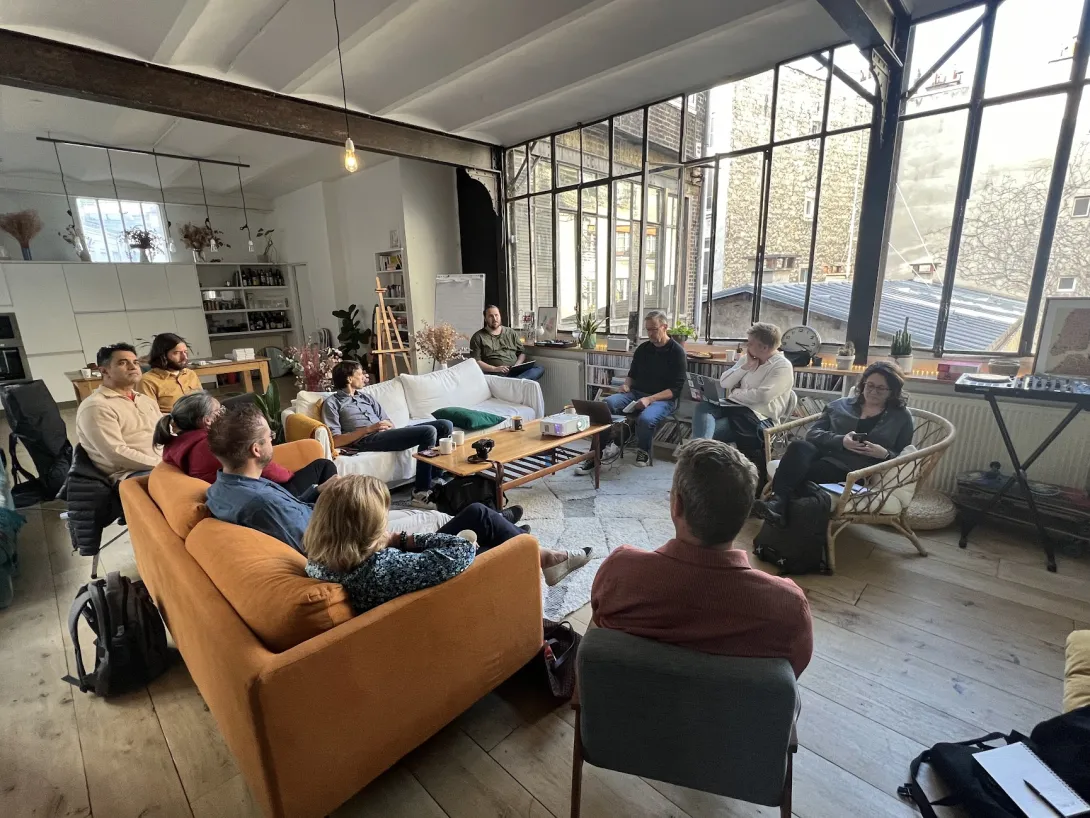 During the meetings, we discussed some weighty topics such as increasing innovation, expanding marketing, and the future of DrupalCons. Most of the discussions were very strategic (as opposed to tactical).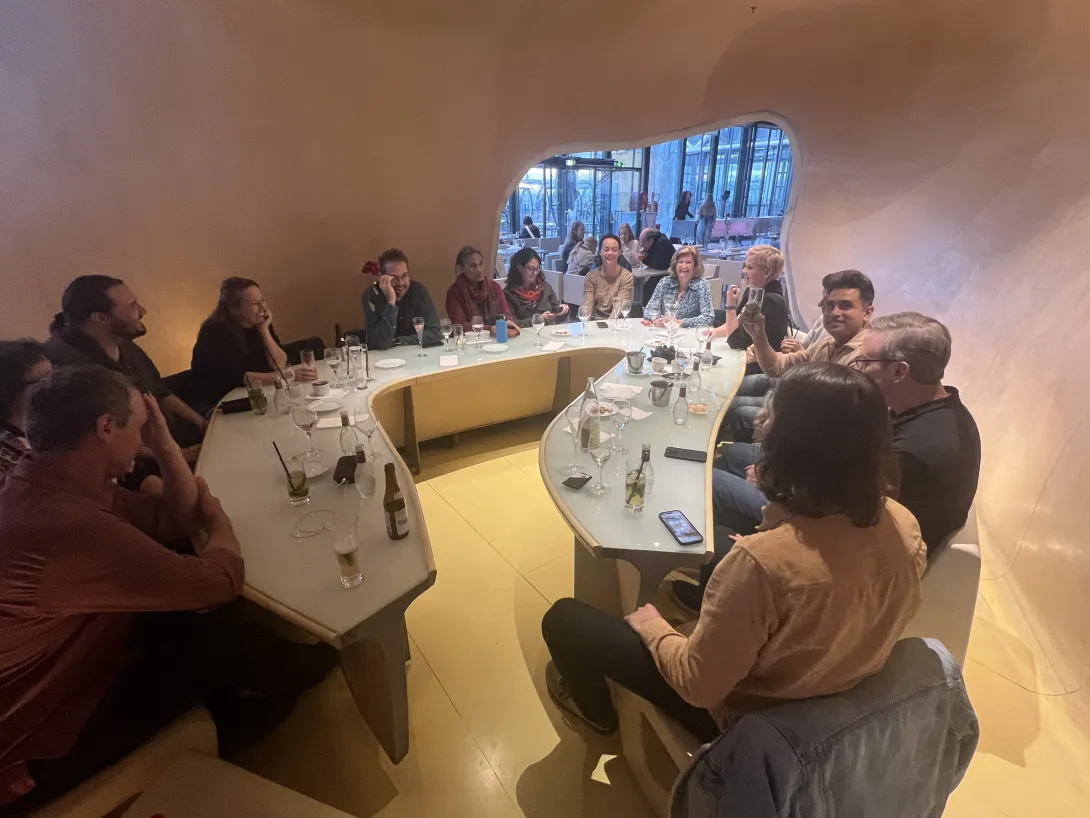 Sunday was more of the same, with lots of weighty discussions. After the meeting, Robin and I took the metro to Montmartre, which is an area famous for its artistic district as well as the Basilica of the Sacré-Cœur. When we arrived there was a Grape Harvest Festival in full swing. So we hung out, grabbed some beer and wine and watched the sun disappear.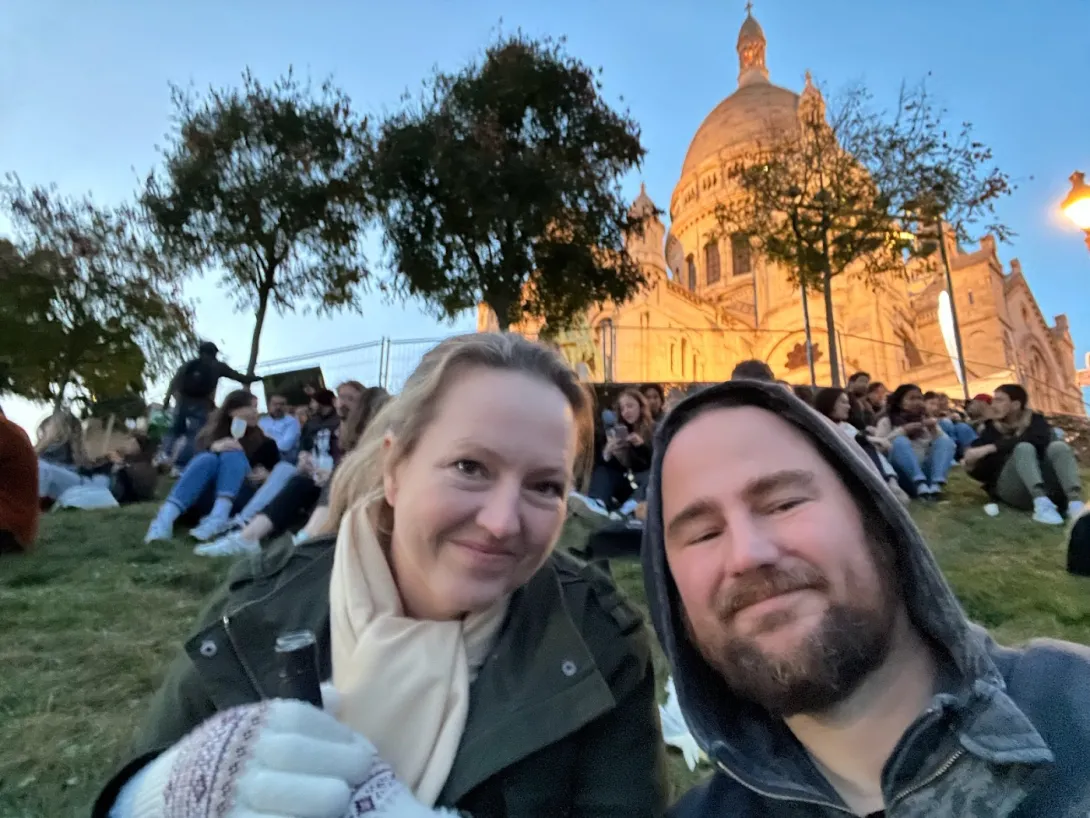 Part 2: DrupalCon in Lille
The following day (Monday) we took the high speed TGV train into Lille. We arrived at our nice hotel (which had a much larger room than our tiny Paris hotel), and met up with friends AmyJune (yes - the AmyJune of Aaron Winborn Award fame), Chris Darke, Jordana, Mark Casias, and James Shields for dinner and drinks.
I woke up Monday morning excited to go to the conference. Walking onto the show floor, it felt busy and exciting! I immediately went on my t-shirt run (to get the latest Fall fashion) and talked with friends.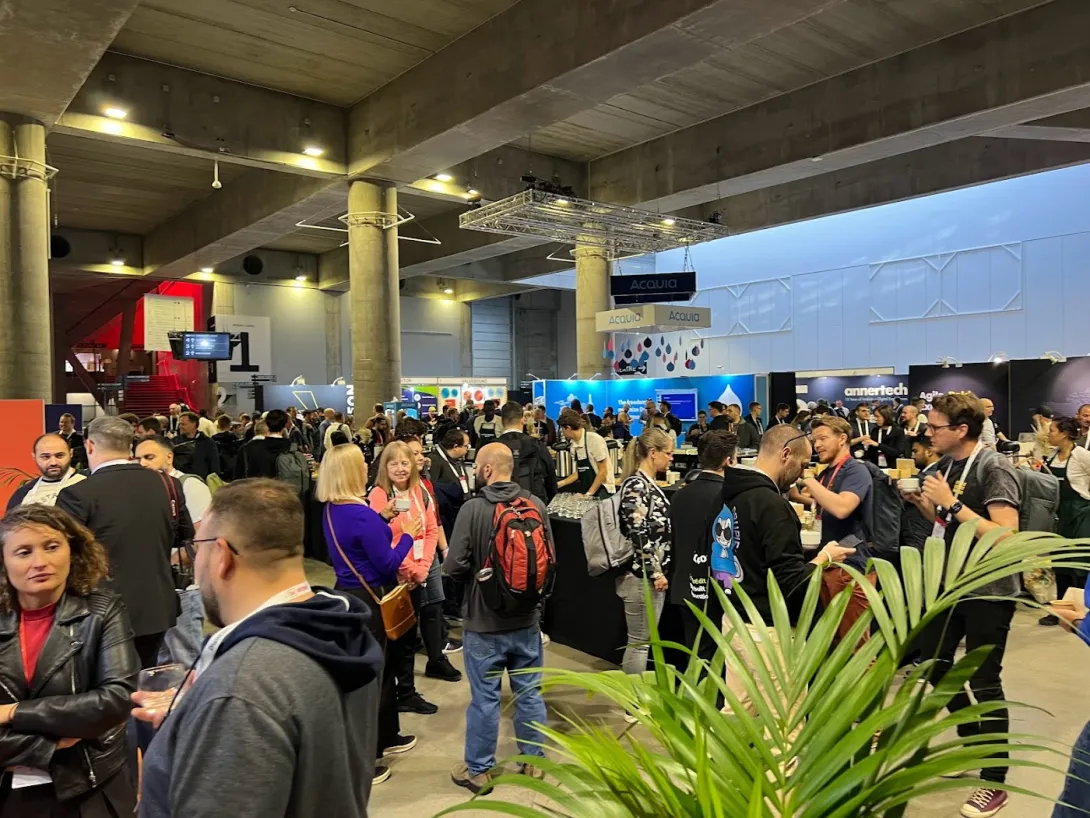 The Dries-note was something different this year (read more about it here), with Dries reading a "fairy tale"
Dries describes it as, "Drupal, our central character, decides to follow the young builder, embarking on a journey that takes them to four unique villages: Reactopia, Contentville, Squarix, and Edoby Heights. Along the way, Drupal gathers valuable insights from each of these unique villages. Despite uncovering some of their shortcomings, Drupal also came to understand why these villages hold allure for young builders."
It was honestly pretty amazing, and I loved how Dries threw some well-deserved shade on other platforms (not to say that Drupal doesn't deserve just a bit of shade ourselves!).
Tuesday night Robin and I walked around Lille and saw Église Saint-Maurice, which is a beautiful Gothic church that started its construction in the 1300's.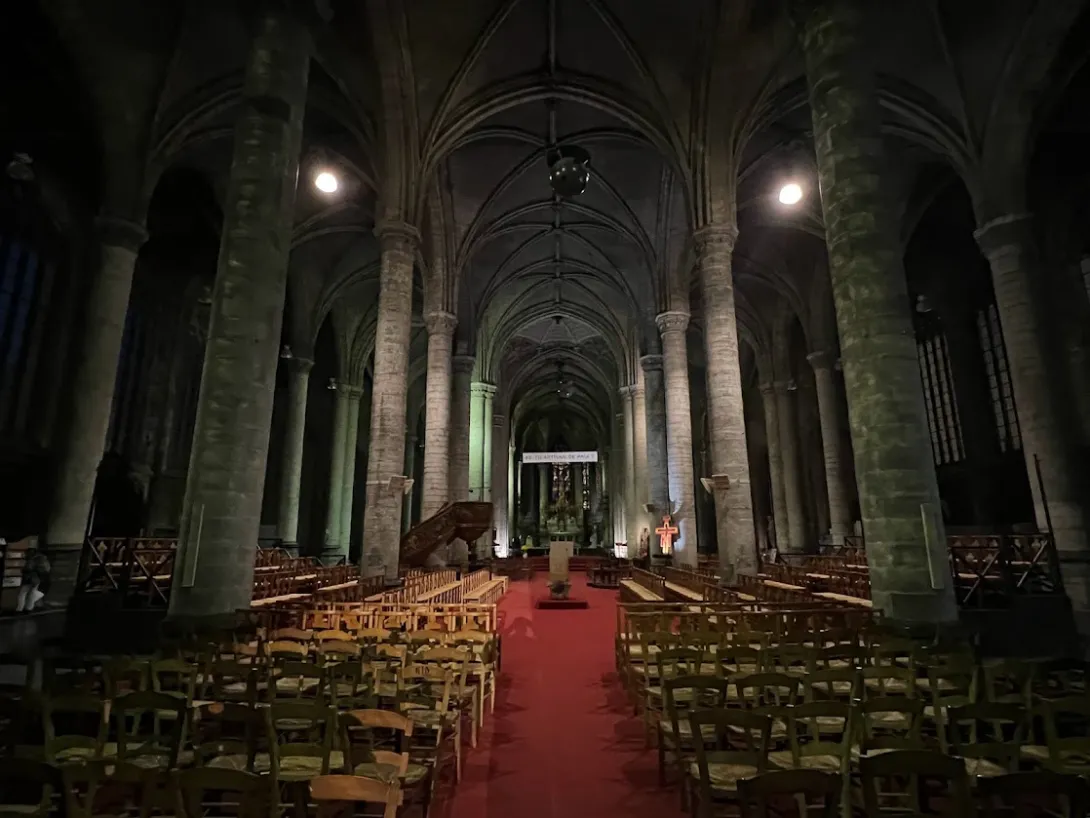 On Wednesday, I participated in my last-ever Drupal Association Board of Directors meeting in front of a live audience. Afterwards, I practiced for my section in the Initiatives Keynote session which was to be held the next day.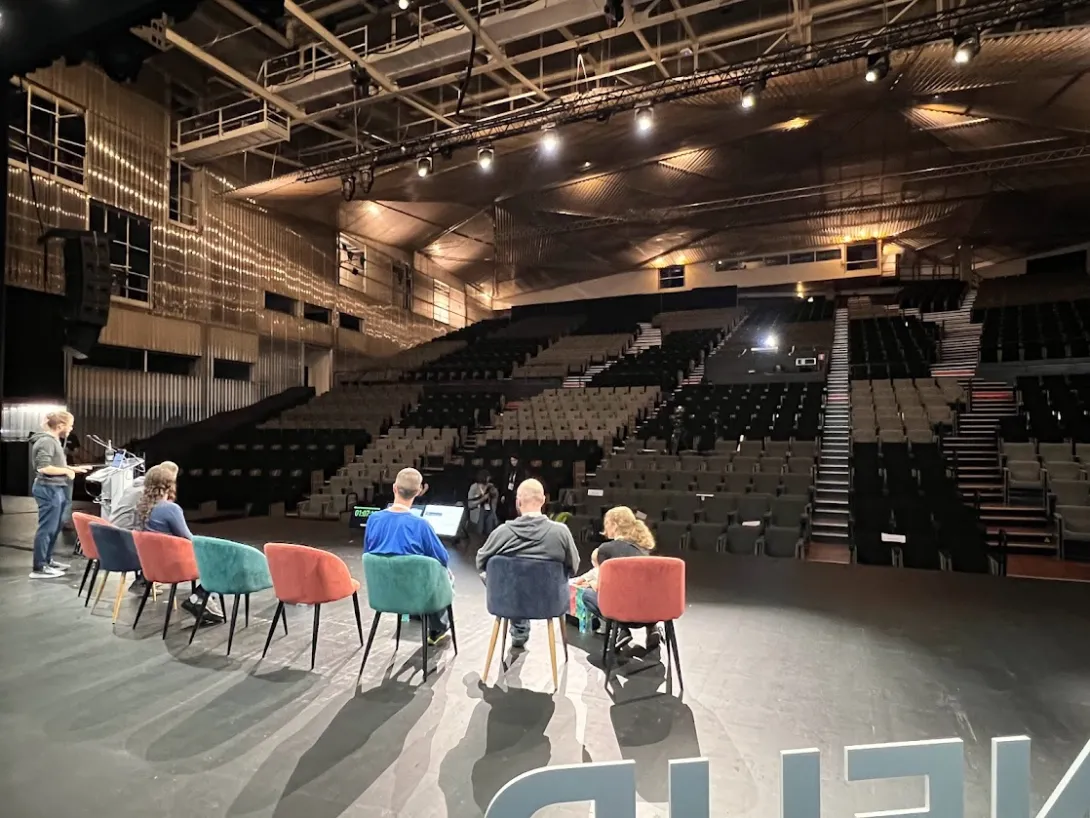 That night Robin and I had dinner with a number of Lullabot (my former employer) folks. Everytime I hang with them, I always come away feeling great. Afterwards, we walked around a rainy Lille and generally took it easy, since Thursday was my big day with two presentations.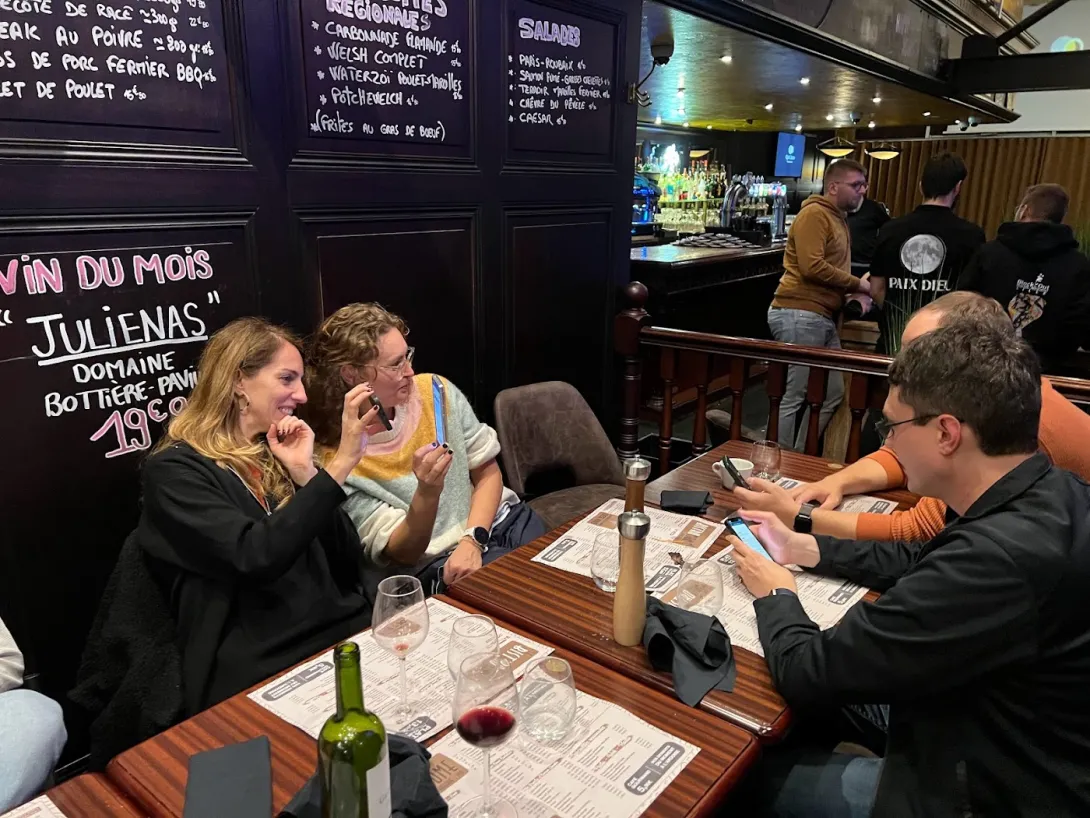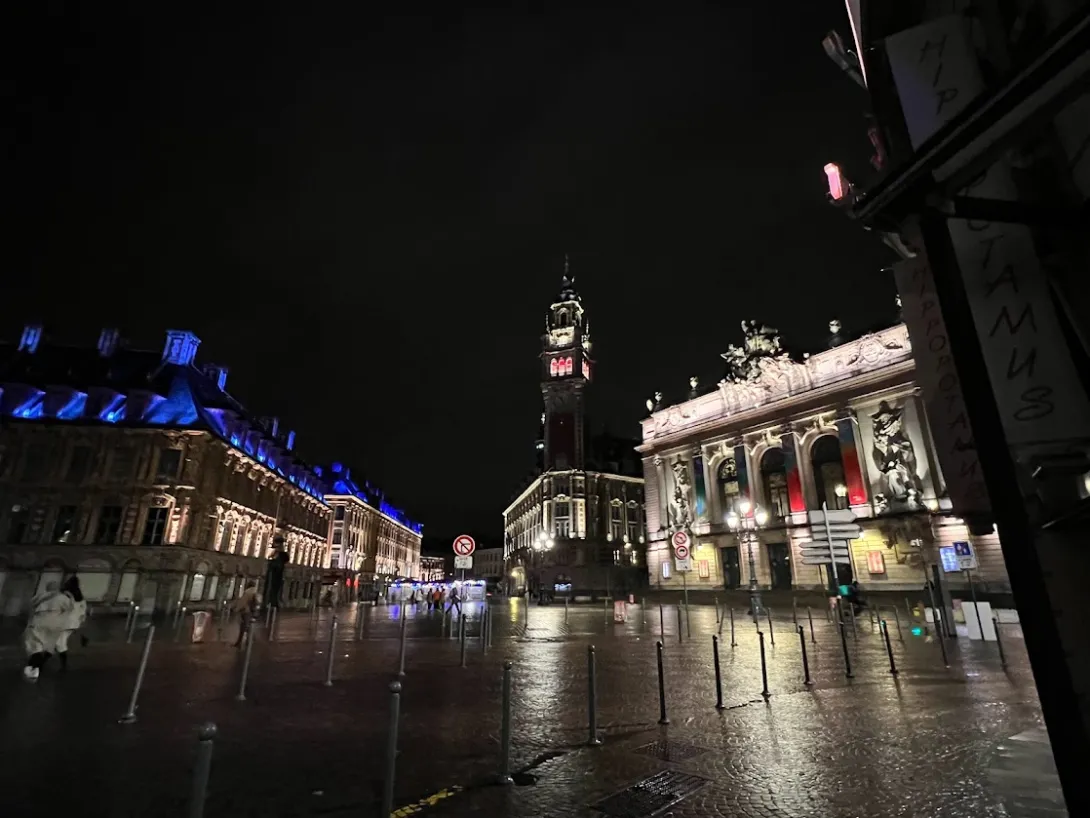 Thursday: My big day
Thursday was my big day with two presentations lined up. The first one was at 9:15am and was on Single Directory Components in Core. I'd given this presentation twice before (once at DrupalCon Portland and once at Design 4 Drupal), so I wasn't terribly worried… how foolish I was!
My computer locked up three times during the presentation in front of the live crowd 😱😱🤦‍♂️. Each time necessitated a reboot. My theory is that it was plugged into a new projector with a different screen resolution / driver. The video that I wanted to play (of me coding that I would narrate over) locked up each time I tried to play it (despite using different software to play it the last time).
This obviously threw me for a loop. That being said, I tried to answer questions as I was troubleshooting / rebooting, and continued the slides. There were lots of questions at the end, and although my presentation obviously screwed up pretty bad, I felt that everyone was rooting for me, and was really excited about my topic.
With my first presentation going so wrong, I was super nervous about my next presentation. This was to be a 5-minute section within the Initiatives Keynote on the big stage.
I was roped into doing this by Cristina Chumillas, who really should have been the one doing this (as she's done way more of the work), but she was also super busy this DrupalCon, and I'm glad I'm able to help out.
Another thing to note about this presentation is that it's 20 auto-advancing slides – each 20 seconds long. So, it's vital to practice the timing of it to make sure you don't have any awkward pauses, or don't have enough time to explain your slide.
So, with all of this, I was super anxious, and I spent the hour prior practicing over and over again. Fortunately, this practice made the difference, and I was able to nail the timing down pretty well, threw in a few jokes, and overall didn't screw it up! 🙌
I was sooo happy for this to be over.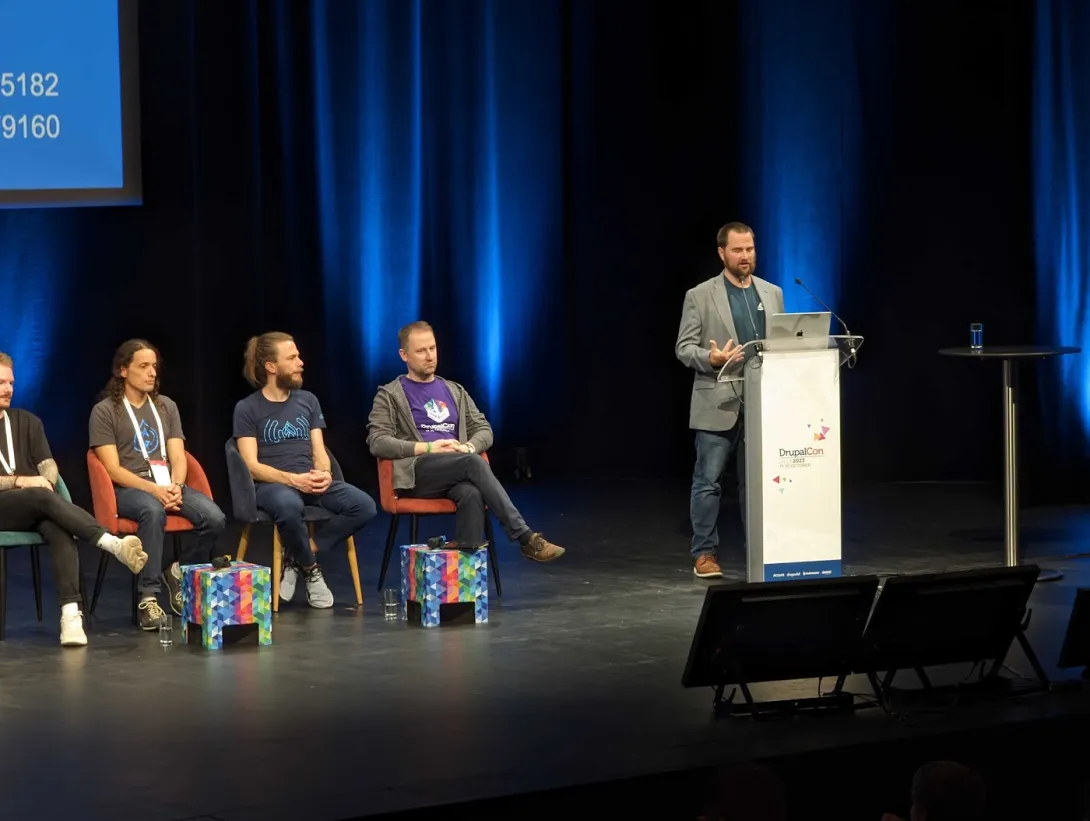 After the presentation, I ran into fellow initiative speaker Sascha Eggenberger, who did a shot of Jägermeister with me (evidently Jäger had just re-done their website in Drupal and were handing out free mini-bottles). I then ran into Mike Anello, who I talked into grabbing some beer. We then ran into more friends and had dinner and some lively discussions before going to bed.
Wrapping up
With the exception of my computer locking up during my presentation, the trip was amazing. I got to propose to my girlfriend of three years, locking her in for the rest of my life! In addition to that I got to learn more about Drupal, hang with old friends and make new friends.
Traveling home was easy and uneventful, but also exhausting. I was excited to see both of my dogs, but most importantly my daughter, Millie, who I missed the most of all.